<![if !vml]>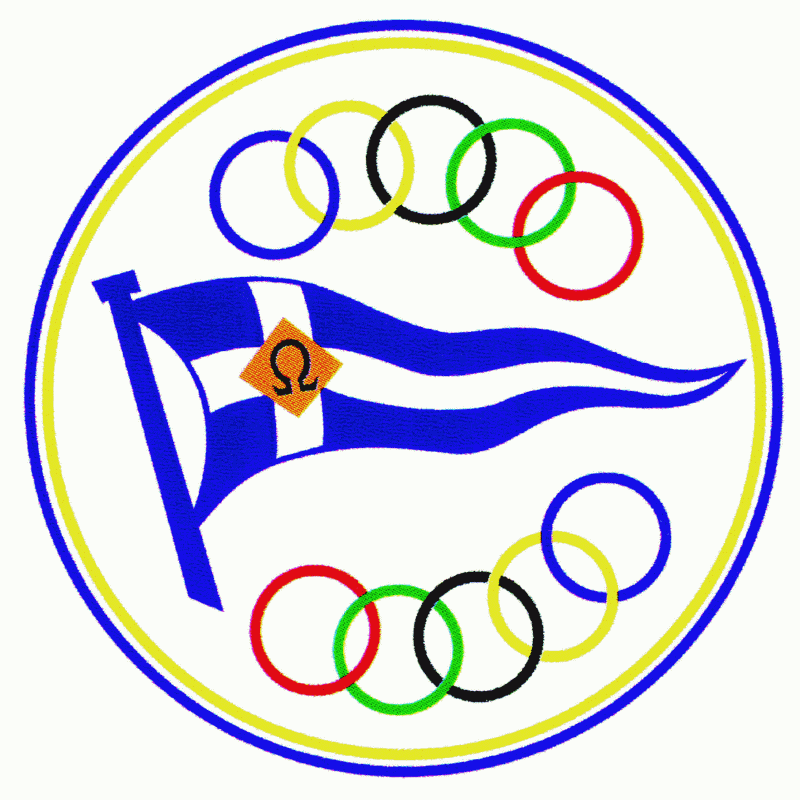 <![endif]>LINKING QUALITY SHIPPING
WITH PUBLIC BENEFIT PROJECTS & CULTURE

VLCC OLYMPIC LOYALTY II, 306.997 DTW, built 2005

The delivery of one of the first worldwide double hull very

large crude carriers in 1993, marked our course into the

new century with the acquisition of vessels of advanced

technology that would enable us to meet more effectively

the goals which we have set to ourselves.

<![if !supportEmptyParas]> <![endif]>
Today, having already added to our fleet

newbuilding tankers of high specifications, we are

meeting the future with the certainty that we shall be able

to offer even more of the inexhaustible wealth of the sea to

the public benefit and cultural projects of the Foundation.

VLCC OLYMPIC LEGEND, 309.270 DTW, built 2003
| | | |
| --- | --- | --- |
| ALEXANDER S. ONASSIS | | PUBLIC BENEFIT FOUNDATION |
THE ONASSIS CARDIAC SURGERY CENTER – THE PROGRAMMES OF SCHOLARSHIPS FOR POSTGRADUATE STUDIES IN GREECE AND ABROAD FOR HELLENES AND FOREIGNERS – THE ESTABLISHMENT OF THE AFFILIATED PUBLIC BENEFIT FOUNDATION IN THE USA - THE EDUCATIONAL AND CULTURAL PROGRAMMES (IN USA, CANADA, SOUTH AMERICA) – THE FINANCIAL SUPPORT OF UNIVERSITY CHAIRS AND PROGRAMMES OF HELLENIC STUDIES – THE CONSTRUCTION IN ATHENS OF A REPLICA OF THE IZMIR ST. PHOTINI CHURCH BELL TOWER– THE INTERNATIONAL CULTURAL COMPETITION PRIZES (THEATRE, CHOREOGRAPHY, MUSIC, PAINTING) – THE SUMMER POSTGRADUATE LECTURES IN EXACT SCIENCES IN CRETE (BIOLOGY, INFORMATION TECHNOLOGY SCIENCE, CHEMISTRY/PHYSICS) – THE DONATION OF EDUCATIONAL EQUIPMENT TO PUBLIC ELEMENTARY SCHOOLS – THE LIBRARY FOR HELLENIC AND ROMAN ART AT THE METROPOLITAN MUSEUM OF ART IN NEW YORK – THE RENOVATION AND REFURBISHMENT OF A NEOCLASSICAL BUILDING IN NAFPLION TO HOUSE A BRANCH OF THE NATIONAL GALLERY OF GREECE– THE CONSTRUCTION OF THE ONASSIS HOUSE OF LETTERS AND ARTS – THE SUPPORT OF OTHER CULTURAL AND EDUCATIONAL ACTIVITIES

Tankers hoisting the Greek flag, manned with Greek officers, owned by the ALEXANDER S. ONASSIS FOUNDATION, sail daily generating profits, 50% of which are allocated to the continuous support of public benefit activities, within the framework of an ingenious and internationally unique policy planned and successfully put into practice since 1975.
Tankers OLYMPIC LEGEND 309.270 dwt – OLYMPIC LIBERTY 309.448 dwt – OLYMPIC LOYALTY II 306.997 dwt - HAWK 306.324 dwt – OLYMPIC LEGACY 302.789 dwt – OLYMPIC FLAIR 147.396 dwt – OLYMPIC SPIRIT II 96.773 dwt –OLYMPIC SPONSOR 96.547 dwt – OLYMPIC FLAG 155.009 dwt - OLYMPIC FUTURE 155.009 dwt

<![if !vml]>

<![endif]>
Developed by I.T. Department of Olympic Shipping & Management S.A.
Last update: 30 May 2013